We can provide you with an estimate of the cost of your move.
Quote Form
We would be happy to answer any queries you may have.
Contact Form
Furniture Removalists Canberra

Quality Removals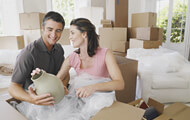 Bespoke furniture removalist services for Canberra area residents and businesses
Whether moving home or relocating your business, if you're searching for an experienced, professional and highly-rated furniture removalist solution, then your search has brought you to the right place. Our team simply focus on delivering the best Quality Removals service only in and around Canberra and the ACT.
Three powerful reasons why Canberra folk repeatedly choose and recommend Quality Removals
Experience
Established since 2008 - although our friendly and reliable team have a wealth of experience gained over many years - our Quality Removals team have a proud reputation for successfully and professionally moving many homes and businesses around Canberra and Queanbeyan. This is why so many of our customers both return to us for further moves or are happy to recommend us as furniture removalists to their colleagues, friends and family. We are always happy to show you recent examples of the reviews and feedback we receive from our completed work.
Reliability
We know that time is of the essence when you are moving home or relocating your commercial premises. This is why offer a free estimate and stick to it; turn up when we promise to, complete the move in a fast, yet always professional manner; and always make sure you are entirely happy with the service we have provided before signing off on your move.
Care
Our experienced furniture removalist teams have a simple ethos to work by – treat every client's possessions as carefully as you would your own. This is adhered to through both packing and unpacking, loading and unloading, and while in transit across Canberra and the ACT.
Eight ways Quality Removals deliver the best furniture removalist service in Canberra
We appreciate that each move is an individual project, with its own specific quirks and needs. Our team always provide a bespoke service, delivering exactly the move you need. Key parts of this are likely to include:
Free on-site survey to ascertain the specific needs of your up-coming move; backed up with a no-obligation great value for money estimate
Professional services delivered for the smallest of jobs up to the largest of moves, with up to three large vans always available, at a time to suit you
Professional dismantling and reassembling service available for your key furniture items
Swift, careful, professional and hassle free packing and unpacking service

Fully insured to protect and safeguard your valuable possessions throughout the move

Tables, chairs and other items immersed in sturdy plastic sheeting for protection

In-truck use of thick protective pads and blankets for extra protection during transport

Protective mattress covers, tough bubble wrap and multi-sized box packing options also available, even if this is for you to use yourself
The extra that Quality Removals never charge you for
Unlike some companies, we don't add extras onto our estimate. For your local move, this means there are no extra charges for flag fall, fuel surcharge, credit card payments, travelling time, or base to base payments. Our estimates include all taxes and there is no compulsory purchase of insurance necessary.
What do you need us to transport for your home move?
Our team are expert at moving just about anything! Our packing service can help protect your precious furniture, including any necessary dismantling and reassembling, as well as taking great care of all your electrical appliances. Added to this, we can also pack everything from clothes and linen to rugs, crockery and cutlery. We also take care of outdoor furniture, the family bikes, buggies and other transport for a young family. Sorry – we don't pack and store kids during the move – that's up to you!
What do you need us to transport for your office or business move?
Our extensive Quality Removals service can be provided for commercial or business moves, tailored exactly to the needs of your company or organisation. We are the trusted first choice for so many such moves within Canberra and the surrounding areas. As well as undertaking all the removalist services you'd expect, our hard-won commercial moving expertise helps us help you best cope with what we know can be a stressful situation. With the logistics of your move in professional and experienced hands, you can fully focus on all the other tasks involved.
This means we are happy to work with you from the earliest of planning stages right through to helping you fully establish your company in its new home. We know that the security of your equipment and information when you move is likely to be of prime importance, and our commitment to effective service delivery in this area is unmatched. We will work around your business needs, and at times to suit you. Our reputation for reliability and tidy professionalism will help your business function as effectively as is possible during your move.
What furniture do you simply need removed from your home or business?
More noticeable when a move is in the offing, but often equally necessary at other times, our Quality Removals team also offer a comprehensive junk and rubbish furniture removal service. When you need to declutter, our commitment, in such actions, is to recycle as much as is possible or to organise donations to key Australian charities where appropriate. Please be aware that tipping fees and charges may apply, and that, unsurprisingly, we cannot handle dangerous, hazardous or toxic chemical or flammable items.
How can Quality Removals help you plan and execute your upcoming move?
No matter the size or timing of your move, it all starts so simply with a phone call to 1300 266 599 or 0406 378 380. Alternatively, you can complete our contact form. We will then work with you, including a free on-site inspection backed up by a great value and no-obligation quote for your move. Simple as that, so please contact us now…
Choosing Quality furniture removalists for your Canberra move
We are recommended by National Storage Canberra, Luton Real Estate Belconnen, and have been used by the National Gallery of Australia, Embassies including those of Kuwait, Russia, Nepal and others, Able Australia, Defense Housing Australia (Canberra) and many more organisations. We've moved people to their new homes in Yass and Bungendore, Braidwood and Murrumbateman, Michelago and so many other suburbs of Canberra and the surrounding area. So, where do you want us and our trio of beautiful big new trucks to take you to?