We can provide you with an estimate of the cost of your move.
Quote Form
We would be happy to answer any queries you may have.
Contact Form
Canberra Removalists

Quality Removals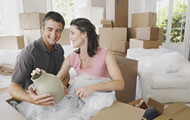 If you're looking for friendly, efficient, reliable removalists in Canberra, you've come to the right place. Welcome to the home of Quality Removals, one of the capital city's leading removal services. We work regularly with many well-known organisations and businesses, including the National Gallery of Australia, the Australian National University (ANU), Defense Housing Australia and H and R Block. We've developed a reputation for punctuality, reliability, trustworthiness, excellent customer service and an outstanding work ethic. Whether your move is small or large, from home to home or from office to office, we can get it done, on time and within budget.
Personal treatment
We believe that one of the secrets to our success is our commitment to treating our clients as if they were one of us. We wouldn't want our own belongings treated carelessly, so why would we be careless with yours? In fact, we're acutely aware of how precious your possessions are to you and we know that, in most moves, fragile objects are involved. For these reasons, our hard working staff are trained to take special care at all times, without exception. Rest assured that we'll do absolutely everything we can to look after your things. And, if any items require extra attention, then please don't hesitate to tell us. After all, you know your belongings better than we do!
Punctual and reliable
On top of that, we pride ourselves on our punctuality and reliability. Moving can be an incredibly stressful experience, so the last thing you need is an unreliable removalist. We'll turn up when we say we're going to and get the job done according to the timeline we've agreed upon. That way, when you're ready to move into your new place, everything you need will be at your fingertips and ready to go. You can forget about handling boxes and focus on more interesting things, such as arranging furniture and getting your interior design right. What's more, if you're in need of particularly speedy service, we can provide it — all you have to do is let us know. Our flexibility is one of our strong points.
Outstanding customer service
From the moment you first call our office to the moment we leave the final box in your new home or office, you can on outstanding customer service. Our staff are friendly, knowledgable and patient; nothing is too much trouble. Should you have any questions, concerns or worries at any point, all you have to do is ask. Your peace of mind is of paramount importance to us. Besides, you have more important matters to think about, such as getting to know your new home and location and helping family members, friends and pets to adjust.
Moves of all kinds
We're equipped to handle moves of all kinds. Whether you're starting life in a new home, shifting a business to another office space or need some furniture taken from one address to another, we'll take care of it. What's more, if you've accumulated a pile of rubbish and junk and need to get rid of it, we can sort it out, too. Our fleet consists of three large trucks, which means that moves large or small are a piece of cake.
Packaging service
Are you too busy, tired or overwhelmed to pack boxes? Do you own special objects that need safe, secure packaging? Rather than getting stressed about it, request our packaging service with your move. You name it, we can pack it - be it clothing, cutlery, white goods, bicycles and more. That way, you can free yourself up for other things, whether that's work, spending time with friends, or making plans for your new home or office. Alternatively, you might be keen to do the packing yourself, but be in need of materials. That model works for us, as we can supply you with everything you want, including packing boxes and bubble wrap. We also have specialised materials designed for specific objects, such as mattress covers, which can make the packing process much easier, more efficient and more secure.
Our scope
We offer delivery services throughout Canberra and the Australian Capital Territory. Having provided removals in the area for years, we know pretty much every suburb inside out. Whether you're moving just down the road or from one end of the city to another, we can take care of it.
Free quotes
Setting up in a new home or commercial premises can be expensive. You certainly don't want to deal with any hidden fees or unexpected charges, which is why we offer free quotes to all clients. Without any charge or obligation, we'll tell you exactly what your move will cost, including, if relevant, packaging materials and packing services. You can rely on our quote being accurate and realistic. There are no extra fees, whatsoever. That means no flag fall, no fees for travelling time, no fuel surcharges, no credit card fees and no base to base payments. Furthermore, minimum payments do not apply, nor does the purchase of compulsory insurance. Plus, you don't have to worry about hidden taxes: they're all factored into the quote. What you see is what you get when you work with us.
Our clients
We're proud of the long-term relationships we've developed with some big names in Canberra. Numerous organisations and successful businesses choose to put their trust in us. Just some of these are Turner and Townsend, Able Australia, Northside Community Center, St Vincent De Paul, Marist Youth Care and the embassies of Kuwait, Indonesia, Russia, Afghanistan, Nepal and Myanmar. In addition, our services come with the recommendation of National Storage Canberra, Ray White Belconnen, Luton Real Estate Belconnen and 1 Way FM Radio. Over the years, we've received loads of positive feedback and shining reviews.
Get in touch
Do you have any questions about our removal services? Are you wondering if Quality Removals is right for you? Would you like a free quote? Do you need some expert advice? Whatever the case, please get in touch with us today, via phone or email.